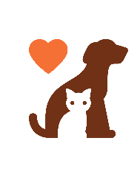 Welcome to our Kitten and Cat Rescue page! We are delighted to have you here as we embark on a mission to rescue, care for, and find loving homes for cats and kittens in need. Our dedicated team in Baltimore, Maryland is committed to making a positive impact on the lives of these wonderful feline companions.
At our rescue, we believe that every cat deserves a chance at a happy and fulfilling life. We provide a nurturing environment where abandoned, stray, and surrendered cats can heal, thrive, and be prepared for their forever homes. Our compassionate volunteers and experienced caregivers work tirelessly to ensure that each cat receives the love, attention, and specialized care they deserve. Whether they require medical treatment, behavioral support, or simply a warm place to rest, our team is dedicated to meeting their unique needs.
We invite you to join us on this incredible journey of compassion and hope. By adopting a cat or kitten from our rescue, you are not only gaining a loyal companion but also making a meaningful difference in the life of a deserving feline. Together, we can create a brighter future for these precious creatures and promote a community that cherishes the well-being of cats everywhere.